Formerly with the Box Team (Dow Jones & The WSJ) and Case Agency, Yi-Ching Sung is a multi-disciplinary designer and (sometimes) illustrator at Invisible North. She also collaborates with Unison Music Media for visual arts. Concept-driven and research-based, she loves exploring all kinds of experiential + experimental mediums.
The Green-Wood
Historic Fndn.
Editorial & Collateral Design
2019 — 2022
Collaborated with The Green-Wood Historic Foundation (Brooklyn, NY) with visual design; I created exhibition graphics and collateral to support the foundation, artists, and local community.


Visual Design: Yi-Ching Sung
Content: Harry Weil
Vimeo: Outside The Frame
2022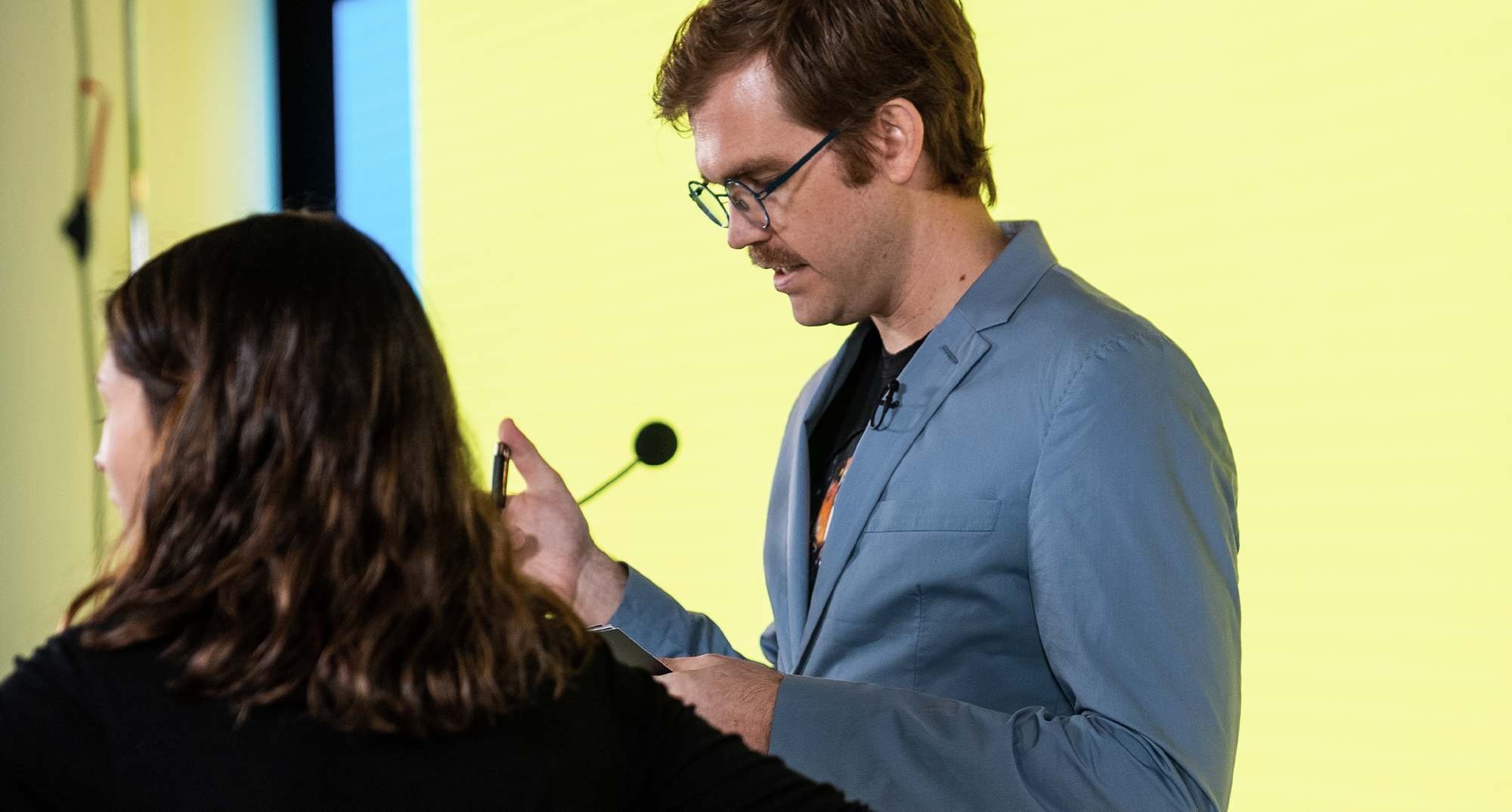 Vimeo Campaign Connects Platform to New Markets.s
The truth is, once the work is shipped no one sees the effort that forged it outside the frame. The creative process in marketing happens behind the scenes—all day, every day. It happens in the shower when ideas strike, across robust collaboration and partnership, to glorious full realization on stage and on screen.
The clean typography is juxtaposed with visually intriguing contexts, showcasing the contrast between the refined final product and the chaotic world it lives in. The messy process of production and the tangible real-world elements of creation come through without distracting from the clear messaging. The lock-up is designed as a sign-off stamp as a signifier in showing the work from the marketer's point of view.

CD: Michael Pigozzi
Visual Design & AD: Yi-Ching Sung
Motion Graphic: Beth Wexler
Strategy: Hall Carlough, Drew Ross,
Copy: Nana Kim
Graphic Support: Rose Bacon
Production: Amanda Murry
Account: Leah Lopez, Gus O'Sullivan
Klarna: Oasis
Branding, Art Direction & Campaign Design
2022
Klarna Oasis — guilt-free, mission-based experience that showcases D2C brands with a mission.
Putting the human touch into the design approach, the visual design leverages organic forms inspired by California's natural beauty and mid-century modern print paired with desert hues to create a vibrant visual system that makes the Oasis a guilt-free shopping escape.


CD: Michi Ohira
Visual Design: Yi-Ching Sung
Physical / Environmental Design: Coleman Butts
Graphic & 3D Supports: Clair Chen
Strategy: Greg Weber
Production: Alexa Mosano, Kristen Meyer
Account: Josh Kitts, Christine Nham
Content: Dennis Kim, Vivian Kim
Bumble:
City Guides
Campaign, Digital & Collateral Design
2021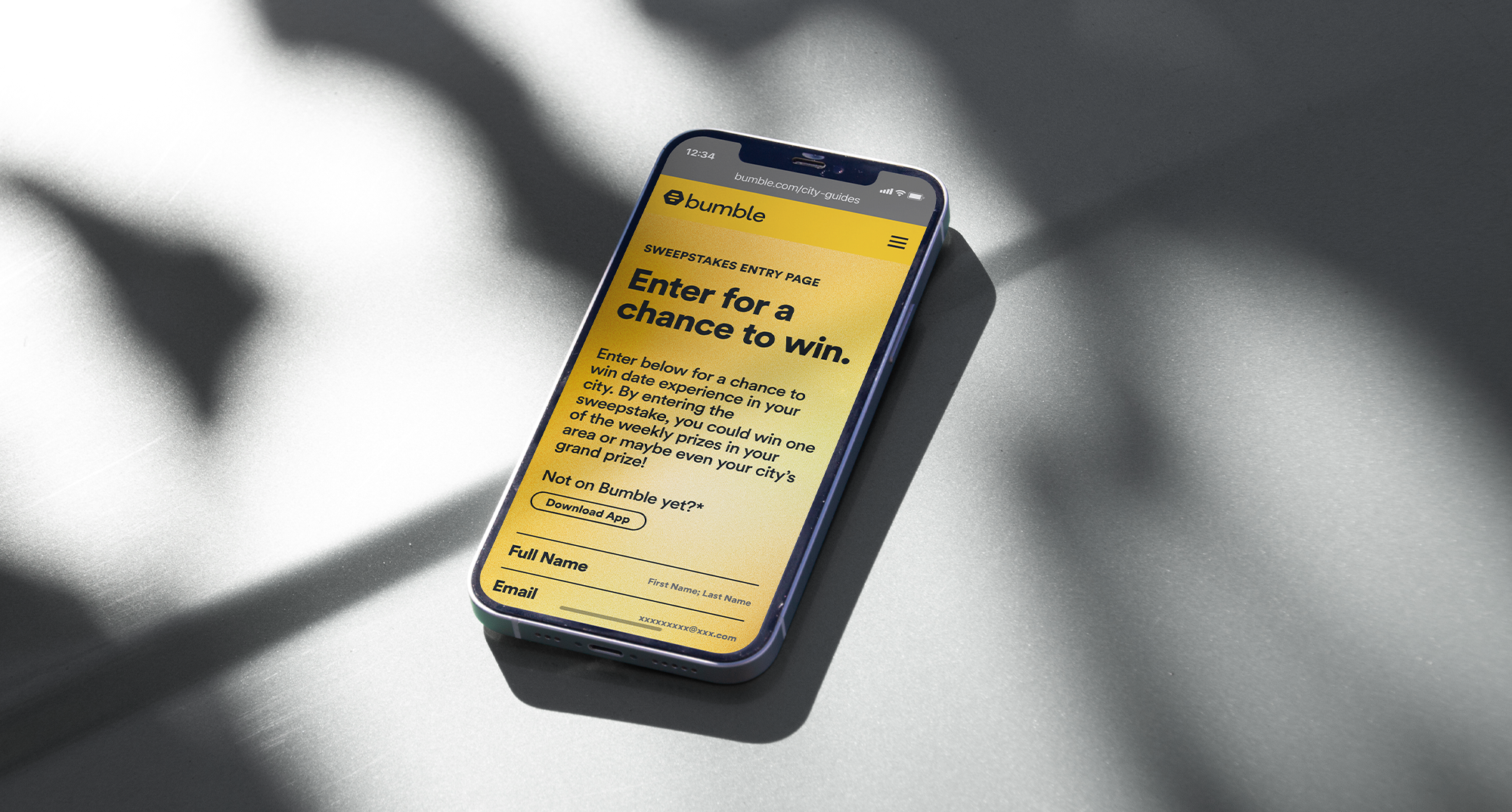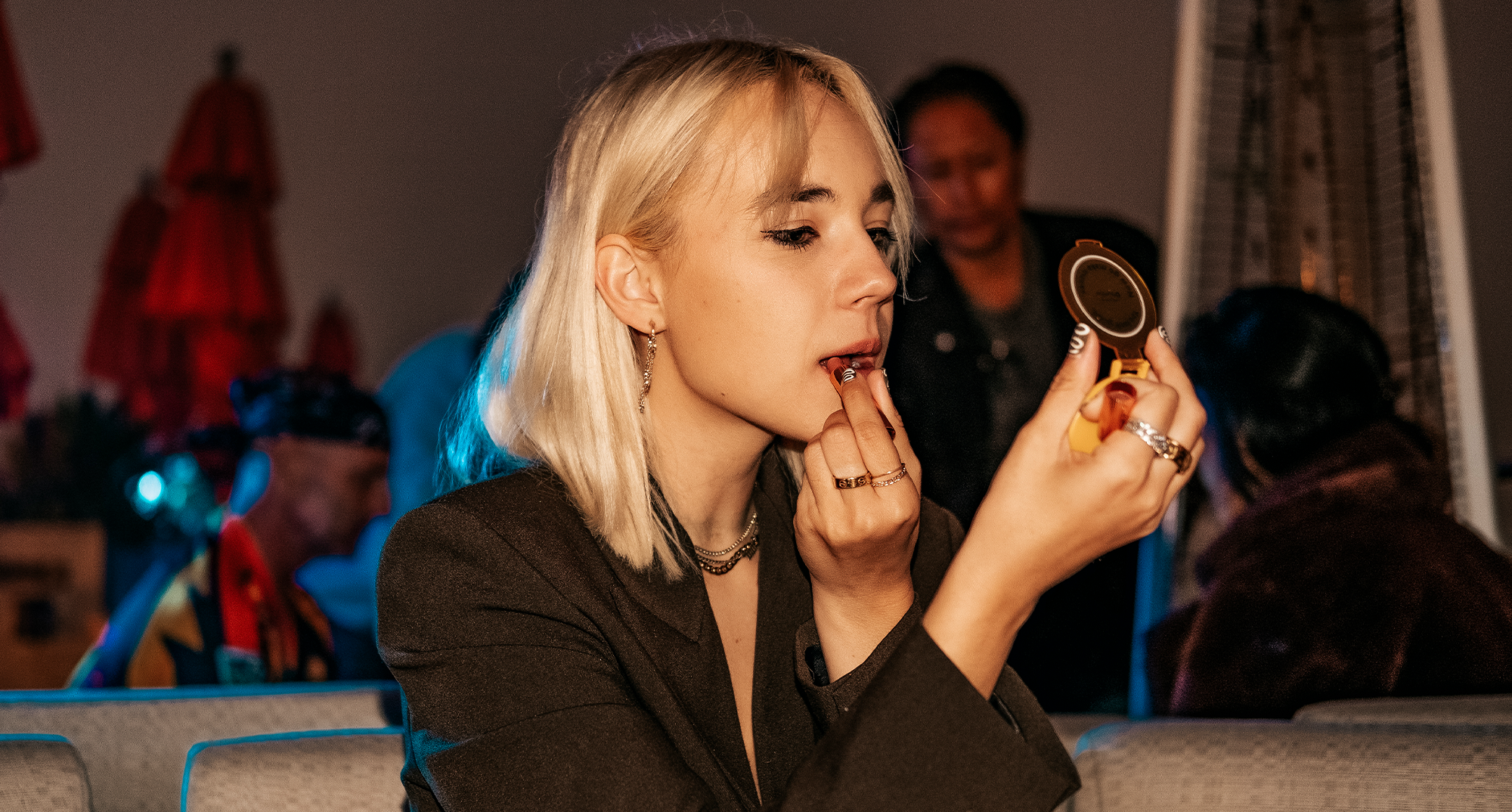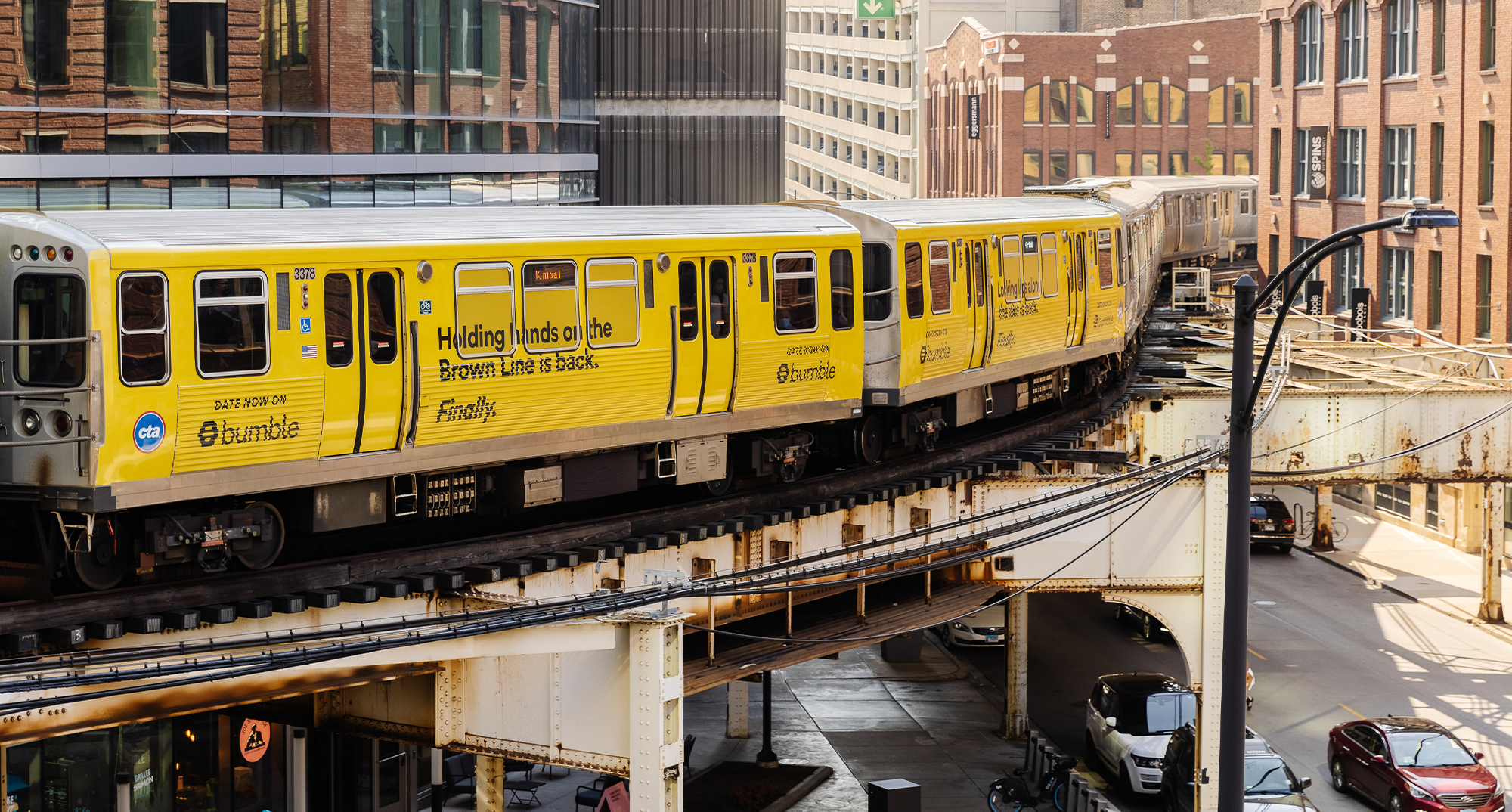 Dating IRL in the city is back
. Finally.
Bumble facilitated the re-entry of in-person dating from summer till fall (2021) and invited people to celebrate their courageous moves in their love life.
Along with the city-wide OOH campaigns and street team promotions, through this project, the team brought love to cities near the target audiences with Bumble City Guides — a digital platform that housed all of the seasonal activations. Each activation features exclusive events, curated date spots, and a date experience sweepstakes, including weekly drawings for free dates and grand prizes with Fever partnership.
CD: Kate Machtiger
Visual Design: Yi-Ching Sung
Strategy & Copy Writing: Andrea Velazquez
Copy Writing: Na Hyon Kim; Justin Cahill
Produciton: David Jacobson, Alexa Masano, Sarah Bross, Ellen DiStefano
Account: Nomi Leasure
Content Capture: Kodi Najm
Dev Team: Cognition