Bumble:
City Takeover | Boston
Environmental Graphic/Collateral Design
2020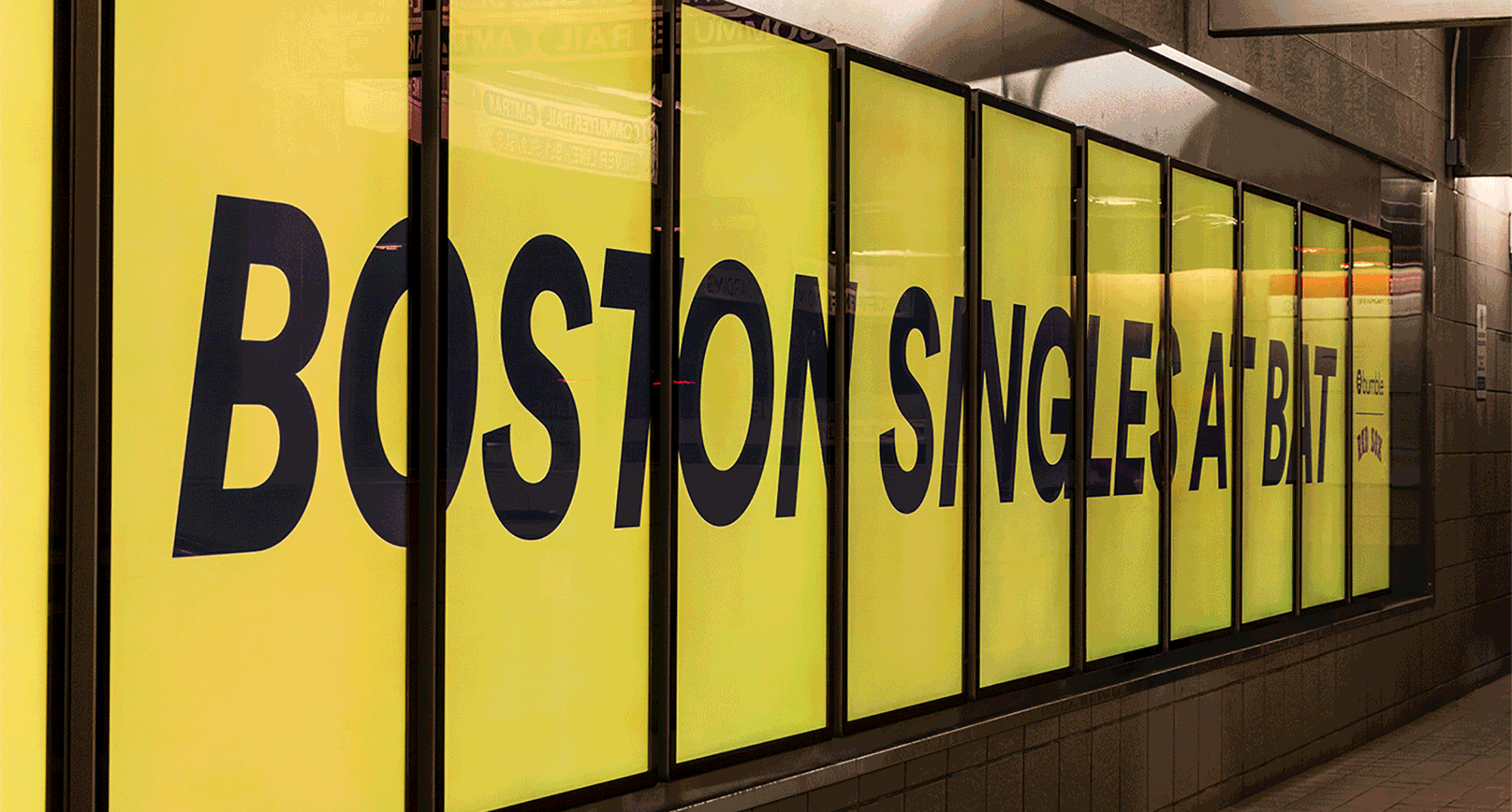 Step up to the plate! Boston is for lovahs.

Fostering connections had been more challenging than usual in 2020; thus, a citywide OOH campaign across Boston that encouraged safe dating during the Covid-19 pandemic was being made for Bumble.
To speak with the local community and engage with the Bostonians, the deign brought the Boston love story to life by partnering with Boston Red Sox. The combination of interactive OOH and the digital experience was the key to inviting Bostonians to share their best Bumble story for a chance to win the dating experience at Fenway Park.


*The design was completed at Invisible North. All rights reserved to Invisible North and the client.

CD: Vanessa Noritz
Visual Design: Yi-Ching Sung
Experiential Design: Adriana Noritz
Copywriting: Nana Kim