LinkedIn:
Talent Connect 2019
2019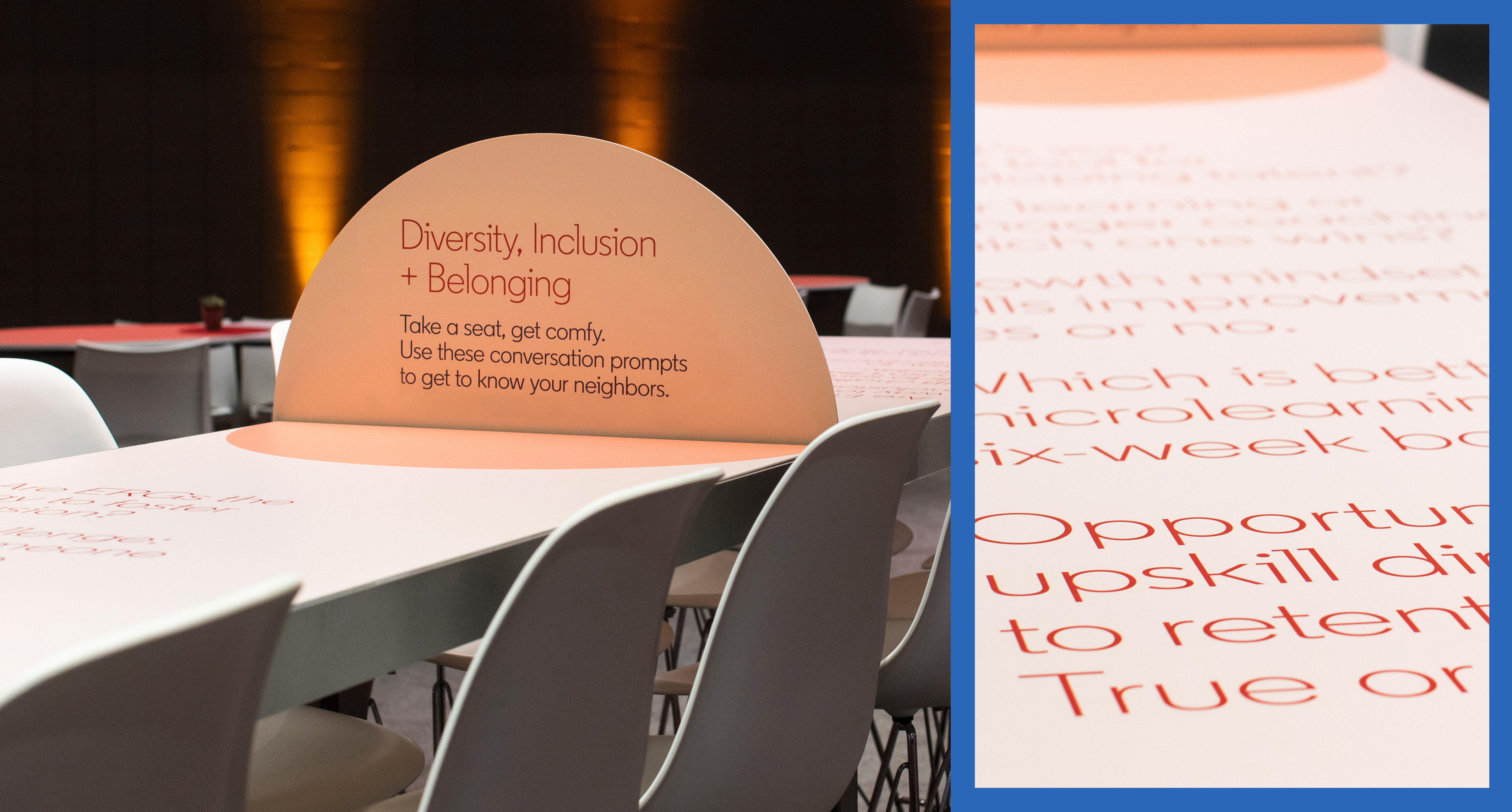 To celebrate the 10th year of Talent Connect in Dallas, we helped LinkedIn in designing the conference with the theme of "Better Together." The idea was brought to life through spacial design, environmental graphics, and collateral design.
In the conference event scheme, we translate LinkedIn's three essential functions into three significant spaces theme — Plan, Hire, and Develop. Then, based on these themes, we designed unique interactive activations to help the attendees outlined the phases of the LinkedIn talent acquisition process.


◡̈ The design was completed at Invisible North. All rights reserved to Invisible North and the client.
CD: Benjamin Bryant
Graphic Design: Yi-Ching Sung
Experiential Design: DJ Corney