Netflix:
The Irishman
Environmental Graphic & Editorial Design
2019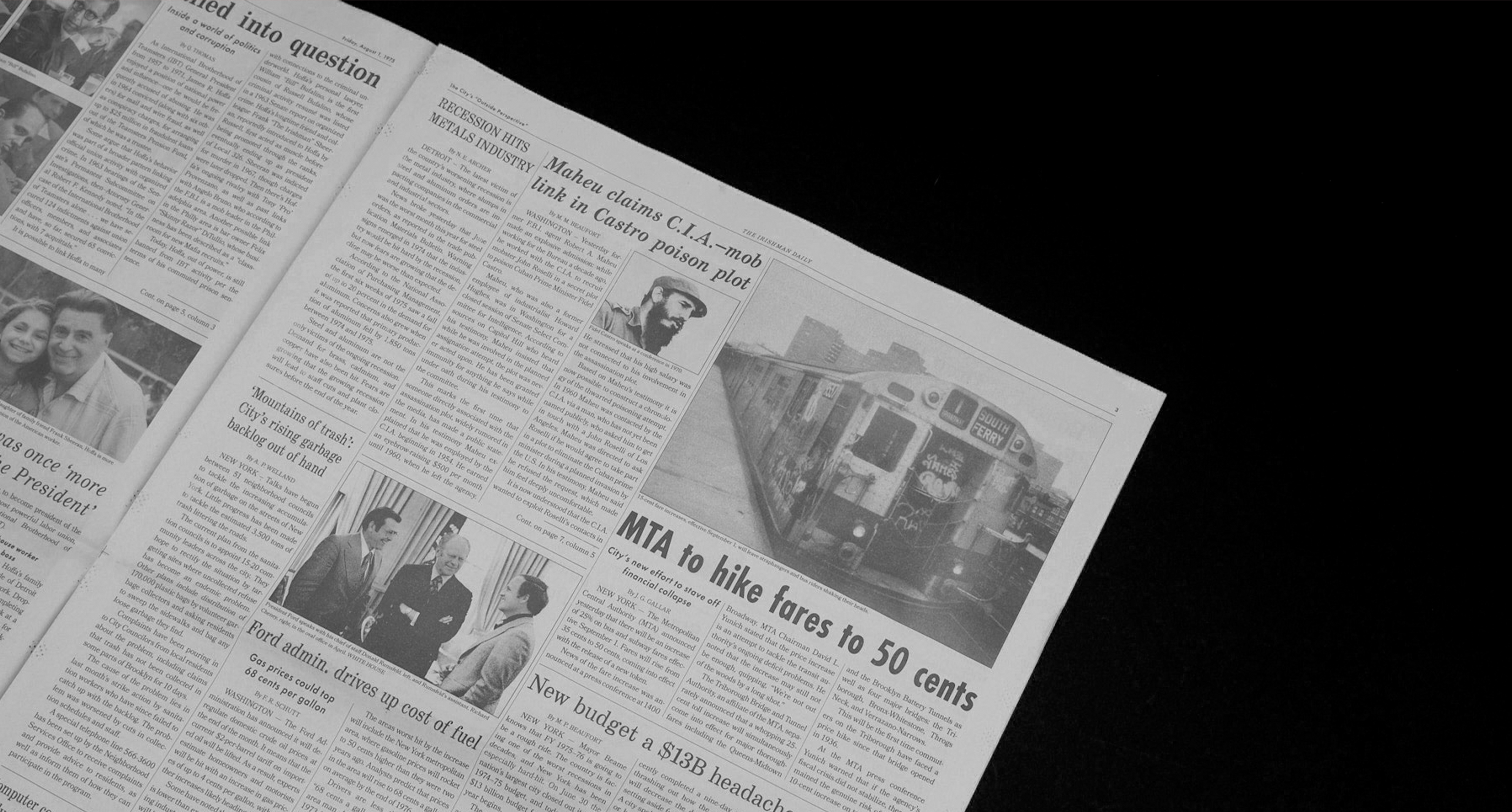 To promote and commemorate the release of Martin Scorsese's
The Irishman
, Netflix underwent a month-long activation across two cities. An 8-page broadsheet newspaper was produced, taking audiences back to
August 1, 1975
, the day after Teamster boss Jimmy Hoffa was reported missing to federal authorities.
The design of the paper drew inspiration from the splashy, photo-heavy
New York Daily News
, while elements from the
Brooklyn Daily Eagle
,
New York Times
and
Detroit Free Press
influenced the denser interior layout. One anachronistic indulgence is Florian Karsten's
Screamer
, used only for the front page hammerhead. Distressed Futura and ParaType's SchoolBook round out the headline typography.
Press —
Fonts In Use
;
ABC News
;
TimeOut
;
The Gothamist
;
EventMarketer
;
New York Times

CD: Vanessa Noritz
Graphic Design: Ryan Heape; Yi-Ching Sung
Experiential Design: Adriana Noritz; Monica Ruma
Creative Technogy: Pablo Gnecoo
Copywriting: Justin Cahill; Na Hyon Kim
Account: Sarah Fleisher
Production: David Jacobson, Rachael Honigman, Tara Hercus