Propel:
CoLabs Fitness Festival
Environmental Graphic/Digital Design
2019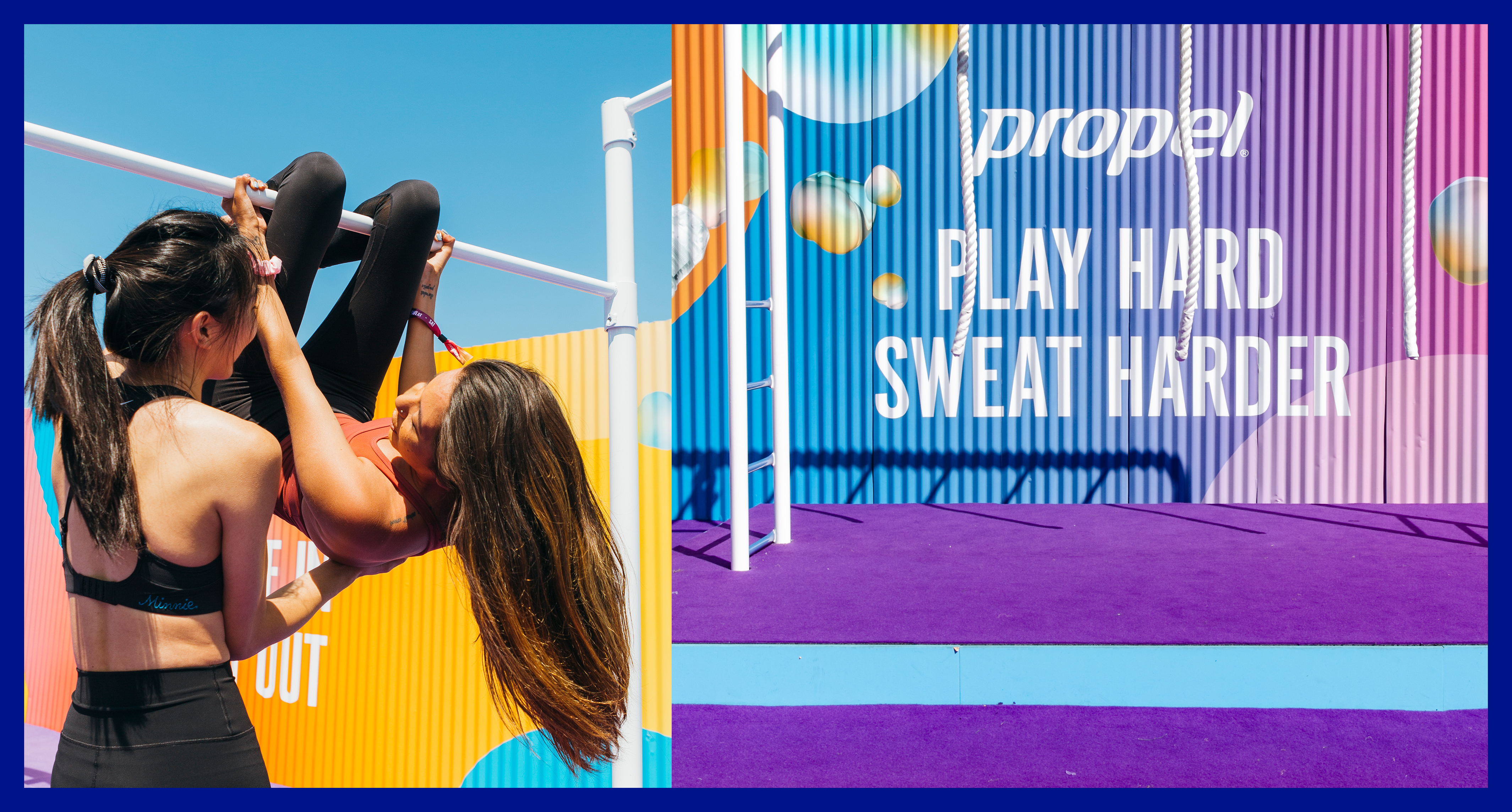 Creative direction, experience branding and visual design for Propel Co:Labs, Propel's annual fitness festival.and one of their largest marketing events.
The core concept of the event's visuals explores the theme of movement. Through interplays of type, colors, and shapes, the design elevated the value of the brand in a more human-engaging way.
◡̈ The design was completed at Invisible North. All rights reserved to Invisible North and the client.
CD: Vanessa Noritz
Visual Design: Yi-Ching Sung
Experiential Design: Michael Moyal

Copywriting

: Nana Kim